After re-organizing my makeup collection (see previous post), I got a good glimpse at the products in my personal inventory and started going back to older items that I once loved but somehow forgot along the way...
The first product I want to show you is the Dollskin face powder from Tarina Tarantino in shade number 5. These pictures were taken nearly a year ago, and for whatever reason, I never blogged about this powder. It's probably because newer and more exciting things came along, and I never got around to posting about a very reliable and trustworthy product. Well, now here I am, giving it the spotlight it deserves!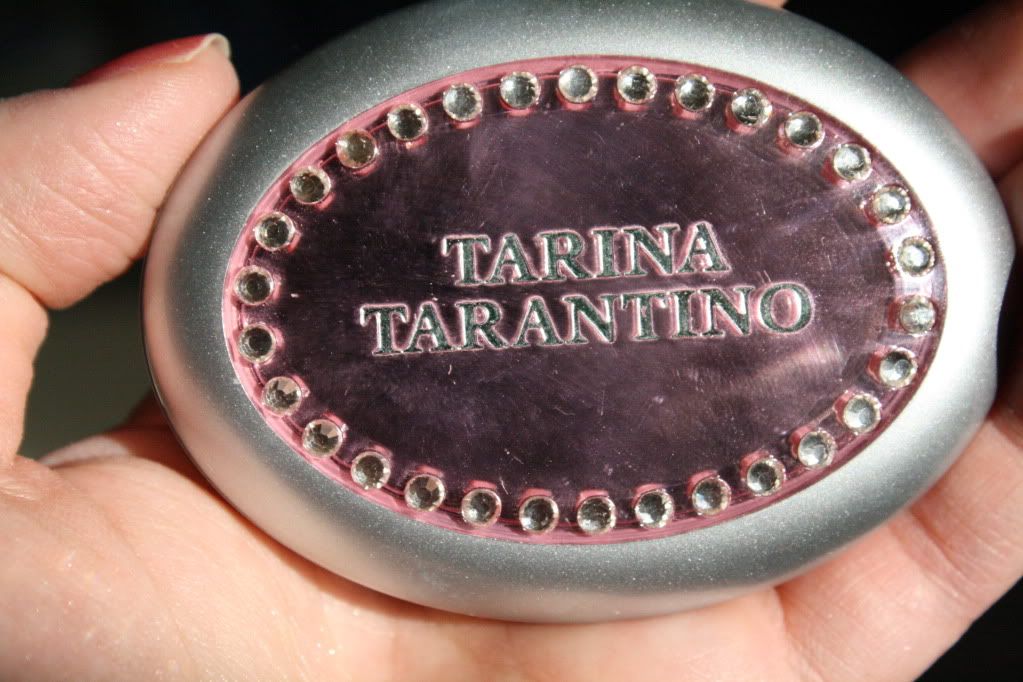 Front of compact - pink and girly!
I purchased this powder after getting a consultation from a makeup artist at Sephora in my old neighborhood in New York City. I have to say - she matched me perfectly. I've tried numerous face powders from the drugstore, but I'm not sure any of them match my skin tone better than No. 5. I don't recall the price of the powder, but I imagine it's more than Maybelline, less than Dior. From what I've read online, it's no longer available at Sephora, and can only be purchased on the Tarina Tarantino website directly.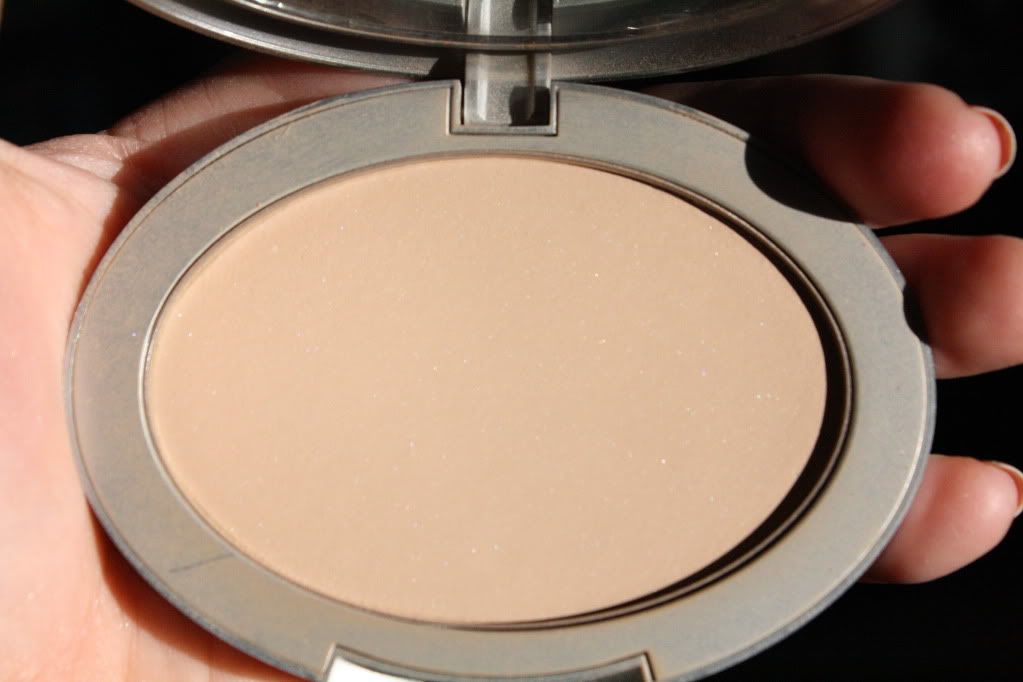 The color match is very good - and the formula is light and soft!
One thing I like about this product, besides the ultra-cute girly packaging that actually feels nice and substantial (i.e., not cheap and crappy), is that the formula is very soft and natural. It doesn't cake on my face - the powder granules (is that the right word?) are very, very small and fine, so it doesn't sit super heavy on my face, aging my skin and making me look like a clown. Instead, it goes very lightly and is virtually undetectable, except for the pretty matte finish it leaves on my skin, reducing shine.
I've had this powder for a while, but have yet to hit pan. In fact, this was one of my first big purchases when I got back into higher-end makeup (and not just Bare Minerals) after discovering
I was doing it wrong
for many, many years. Seriously, it was awful. I was doing it really, REALLY wrong. I have pictures. Well,
had
pictures.
Other things to note about this powder: no overwhelming fragrance. No oxidizing on my face throughout the day, no caking (I already said that). It's a great powder, and a nice higher end alternative to the Maybelline Instant Age Rewind powder, which is the closest thing I've tried to this. My MAC Studio Fix powder is much heavier than this, and don't get me started on Bare Minerals! I like the fact that it's very neutral (comes off a little yellow in the picture than it is in reality - blame it on me not knowing proper lighting and settings on my camera at that time) and lightweight. I've been wearing it every day over my Revlon Colorstay liquid foundation or Neutrogena Healthy Skin foundation, and it works like a charm. I like the pretty, airbrushed look I can achieve with the right tools (I use my
Sigma Large Powder brush
or my
Real Techniques blush brush
), but my favorite part about this product is the fact that you can't tell it's there!
I think once this product is out, I will be re-purchasing from the Tarina Tarantino website directly. I have another product that accompanies this one (a blush in the shade Charm) that I may not repurchase, but this one is definitely a winner in my book, and I'm glad I rediscovered it. Sometimes if it ain't broke, don't replace it!