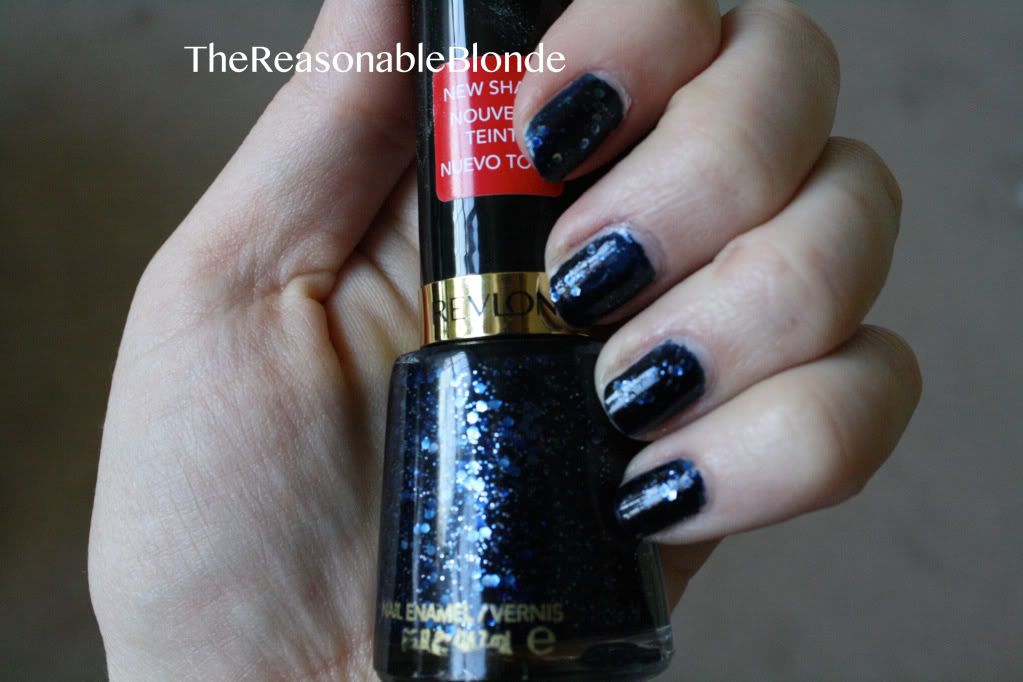 Last week, I decided to paint my nails a fun sparkly color for the holidays, so I picked up Revlon's new color Midnight Sparkle for something a little different.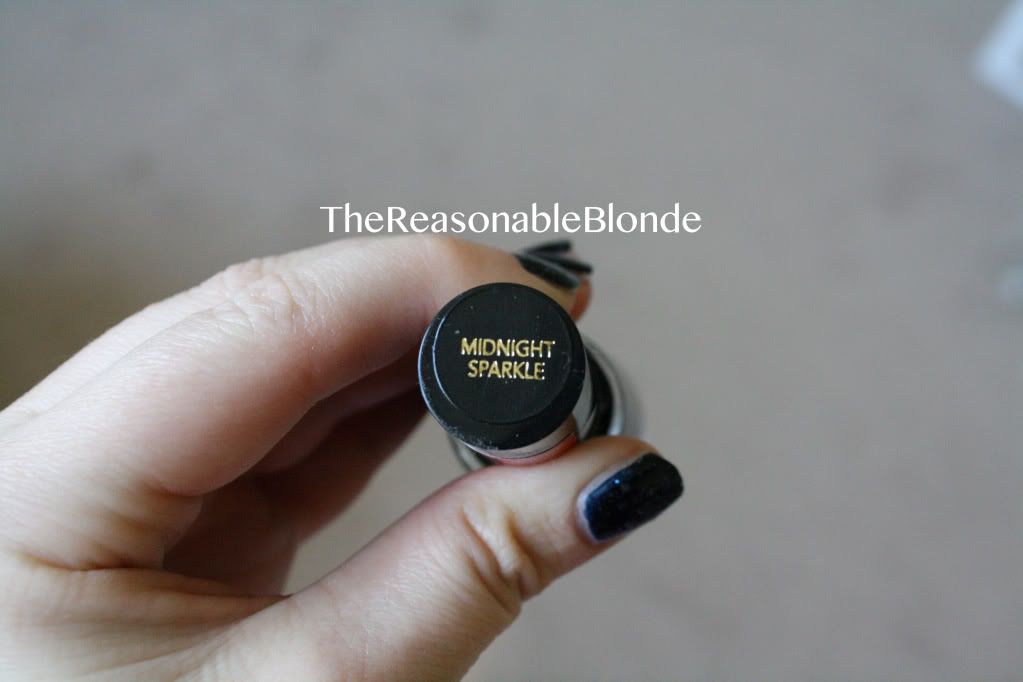 The polish is very opaque, and can be worn with only one coat. The base is a deep dark blue with chunky glitter and microglitter in a couple different shades of blue. This polish is
beautiful
in the bottle, but unfortunately doesn't translate well to the nail.
Application is thick and awkward, which means only one coat is necessary, but more than that causes major "gooping" on the nail. The polish doesn't sparkle on the nail as much as in the bottle. From a distance, it's almost like a crackle or just uneven application. Despite two healthy applications of a good quality clear coat (Seche Vite, which is a thicker, smoother formula), my nails were never smooth or shiny.
I wore the polish for one day, then immediately removed it. Typical of a glitter polish, removal was quite the chore! I replaced it with a light baby pink: Teddy Girl by Butter London, which is smooth, shiny, and has great staying power without being thick and gross.
I recommend finding a nice, pretty navy blue polish and then using your glitter top coat of choice, because Revlon's Midnight Sparkle gets a thumbs down from me.
Xoxo,
Kelly