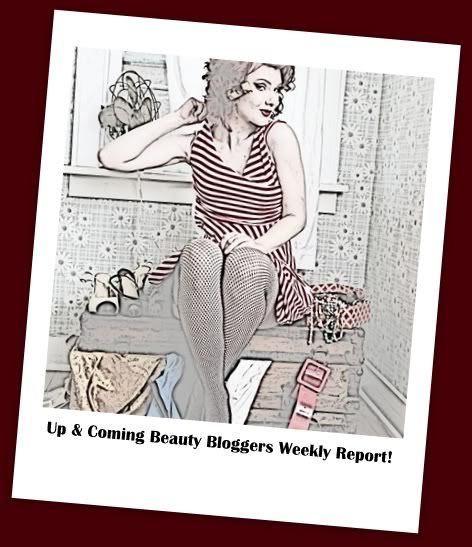 Jeneille from
C'bbean Beauti Blog
reviews the Smile Brilliant teeth whitening system - complete with a giveaway!
Erin from
Face Design Studios
reviews the ELF Flawless Face Foundation, read on to find out what she rated it!
This week at
Love-for-Fashion
Meera discusses Cheryl Coles new retro look spotted during shooting for her latest music video.
If Ombre is your thing, Olivia reveals how to keep the trend fresh using eyeliner at
Maquillage Obscura
.
Zoe Saldana always shines on every red carpet event and with her casual outfits
as well. If you want to know how to get her look check out this post from
Pink Chocolate Break.
Just when Rose Gold couldn't get any hotter or trendier Kelly at
The Reasonable Blonde
finds two great polishes for keeping your fingers and toes in great metallic style.
Jessie from
Velvet Daisy
showcases her style saavy and fashion steals she found while shopping car boot sales.
While waxing poetic about Bite Beauty Lush Lip Tint, Lindsay from
The Beauty Think Tank
, tries and doesn't quite succeed at finding a dupe of this luxurious lip product.
So check us out! If you're a blogger who would like to be featured on
Up & Coming Beauty Bloggers Weekly Report please e-mail Lindsay at
beautythinktank@gmail.com.