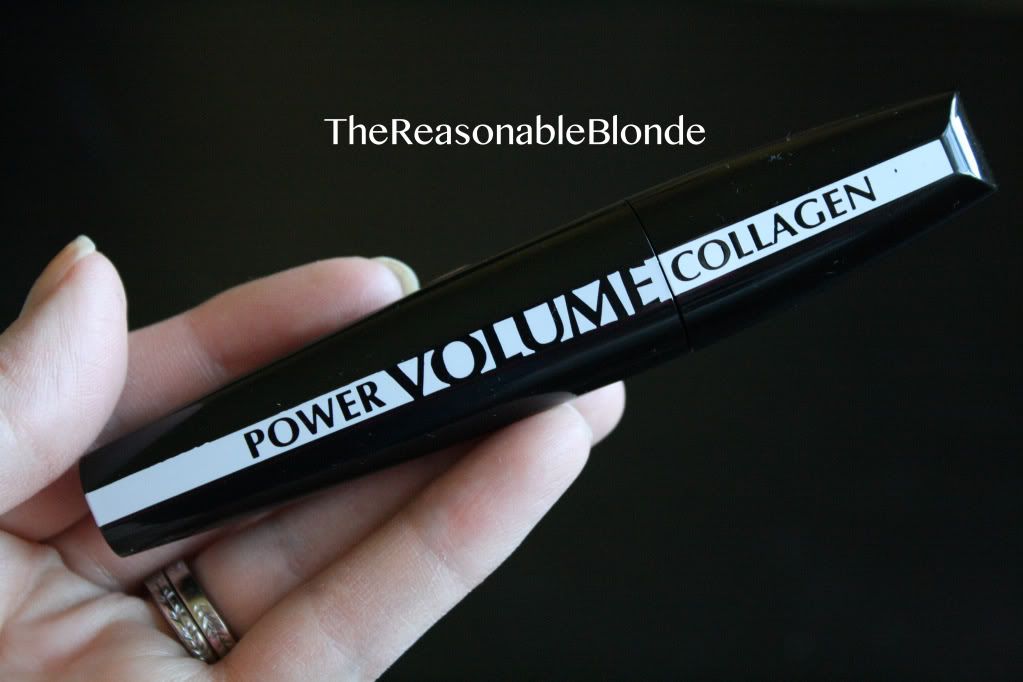 Have you ever opened up a brand new makeup product, tried it out for the first time, and then just thought "meh"? No real reaction either way... you don't
love
it. It doesn't lengthen your lashes to epic proportions. It doesn't even thicken them. It just puts black color on them. And you don't
hate
it. I mean, it doesn't rip your lashes out, cause blindness, or have a terrible smell. It's just... mascara.
Well, that's what L'Oreal's Power Volume Collagen is for me. I bought it, used it a couple of times, and just set it aside with a mental "no thanks."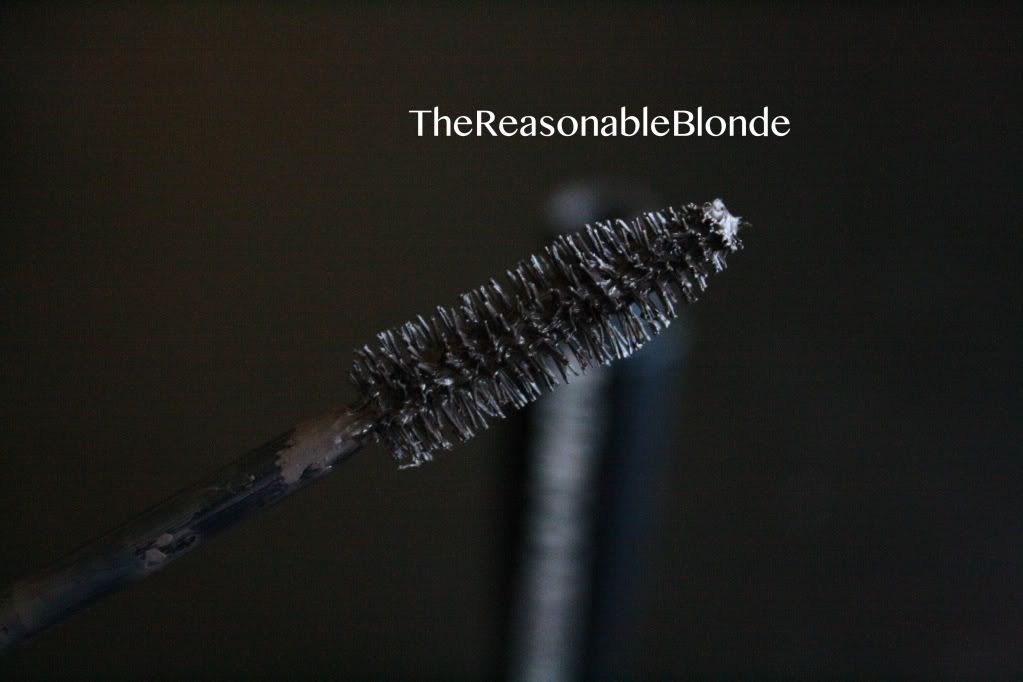 The wand is pretty standard for a volumizing product. In my search for the perfect mascara, I have found that those that lengthen (actually lengthen, not just claim to do so) are oftentimes more sparse with smaller shorter bristles. Volumizing mascaras usually have more bristles that are thicker, almost like they're more lush. This may just be how my lashes work with mascara, but I'm guessing this helps in getting product on lashes.
I hadn't heard anything about this product when I picked it up at my local Target for 8-9 dollars, but because one of my favorite drugstore mascaras is L'Oreal's Voluminous (in the gold tube, but NOT the shiny one), I thought I'd give this one a shot. Ugh, there was a reason I hadn't heard anything about this mascara!
When I Google searched this product, I found beauty bloggers who claim to really like it, but I have to admit their pictures make me wonder why. I'm afraid their lashes don't look thicker and fuller... they just look like they're covered in multiple coats of mascara. It sort of gives the impression that you put on this morning's makeup without taking off last night's, know what I mean?
I haven't said much about my personal experience with this mascara (how wet is the formula, does it flake off, etc.) because frankly, I can't say much about the wearability. The formula went on so thick and goopy on my lashes that it didn't stay on long. In fact, one instance, I immediately got out the makeup remover and took it off. Another time, I left it on but shook my head every time I caught myself in the mirror and saw the atrocity that was my eyelashes.
So, those are my thoughts. You won't be hearing much about this mascara because it just isn't great. If you're in the market for drugstore mascara and the L'Oreal section catches your eye, pick up Voluminous, and stay away from Power Volume Collagen. It's just a waste of money in this blogger's opinion.